The following services are available at our practices or as an Online Zoom meeting:
Initial (first) consultation- 60min
Follow up / Inbody assessment / Vitality – 30min
Couples Initial – 90min
Couples follow up – 60min
Family of 4 initial – 120min
DNA discussion with Inbody – 120min
Location on:
C/O Malibongwe Drive and Rabie Street
Fourways OPENING JULY 2023
Location on:
Kingfisher office park, 39B King fisher drive, Fourways. (Opposite Fourways High).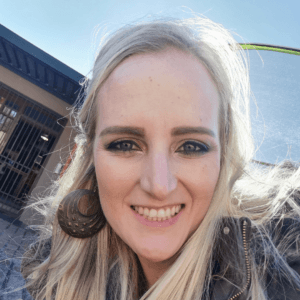 Looking for a registered dietitian in Randburg, Gauteng, or the surrounding areas? Look no further than our practice. We offer a range of services designed to help you achieve optimal health and wellness, including personalized meal plans, DNA diet analysis, and weight loss programs. As an experienced dietitian, I understand that good nutrition is essential to overall health and wellbeing. That's why I offer a comprehensive vitality assessment to evaluate your current diet and lifestyle habits and identify areas for improvement. By analyzing your nutrient intake, physical activity levels, and other key factors, I can develop a customized plan that helps you improve your overall vitality and wellbeing. In addition to the vitality assessment, I also offer DNA diet analysis, which is a cutting-edge technology that allows me to analyze your DNA to identify specific genetic variations that impact your nutrition and metabolism. By using this information, I can develop personalized nutrition recommendations that are tailored to your unique genetic profile. This approach to nutrition is highly effective and can help you achieve long-term results. For those looking to lose weight, we offer a range of weight loss programs designed to help you achieve your goals. Our online dietitian bookings make it easy to access high-quality care from the comfort of your own home, whether you're in Rosebank, Sandton, Linden, Northcliff, Ferndale, Fairland, Randpark Ridge, or beyond. Our practice is located within the Mediclinic Randburg, making it easy for you to access high-quality healthcare services in one convenient location. We work closely with other healthcare providers, including physicians, physical therapists, and mental health professionals, to ensure that you receive comprehensive care that addresses all aspects of your health and wellbeing. As one of the best dietitians in Joburg, Gauteng, and South Africa, I am dedicated to providing the highest level of care to all my clients. I regularly attend conferences and seminars to stay up-to-date on the latest advances in nutrition science, and I am committed to sharing my knowledge and expertise with others through workshops, lectures, and other educational programs. With our online dietitian bookings, it's easier than ever to access the care you need to achieve optimal health and wellbeing. Contact us today to schedule your vitality wellness day and take the first step towards a healthier you.